The Instructors
Robin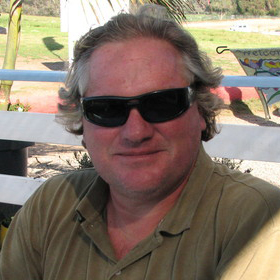 Robin is the owner and Flight Director of Torrey Pines Gliderport. He holds Master Pilot (P5), Advanced Instructor, Tandem Instructor, Tandem Administrator, Instructor Administrator, Tow Tech and over 5,000 hours of air time. Robin instructs the SIV/acro clinics and is the primary boat operator. Robin has been a tandem pilot with Torrey Pines Gliderport since 1999. Robin also prides himself on being "funny-bone" of the Torrey Pines Gliderport. He has also proclaimed himself the "Chief Gardener" of the Gliderport.
Max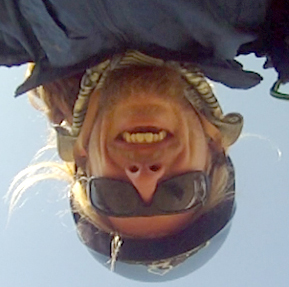 Max is Torrey's World Record holder! On August 12, 2012, Max shattered the record for Infinite Tumbles by completing a numbing 374 full end-over-end loops in a paraglider. The previous record stood at 286. Max completed the maneuver by dropping from a helicopter at 16,000 feet and tumbling until he "just ran out of altitude." Max started paragliding at the age of 11 and has added hang gliding, speed flying, skydiving, and paramotoring. Max holds Advanced Paragliding, Instructor, and Tandem Instructor ratings.
Ki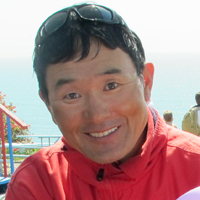 Voted the United States Hang Gliding and Paragliding Associations Instructor of the Year in 2005, Ki was the 1st hang glider and paraglider pilot in Asia. He was the 1st Korean National hang glider and paraglider champion. For 10 years, Ki was the  test pilot for the world's largest paragliding company. He has logged over 10,000+ of airtime, since he started in 1975. He holds Master and Tandem Instructor ratings in both disciplines.  Ki is fluent in Korean and Japanese, and teaches skiing in the off-season.
Junior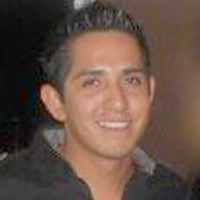 Junior is the friendly face that everyone sees when they come into the Torrey Pines Gliderport shop. Junior is a PG Basic Instructor and one of our Tandem Instructors. He started flying in 2009 when he came to Torrey Pines to learn at the school. His instructors were Bob and Max.
Steve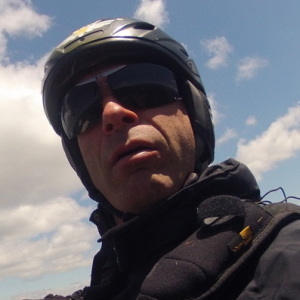 Steve became one of the Gliderport resident instructors late 2013.  He has been the Site Director for Woodrat Mtn., in Medford, OR for the last several years, famously known for the Rat Race competition.  His paragliding career has taken him to Europe, where he taught martial arts to Special Forces and paragliding to the soldiers on the weekends.  His wife Anna, is also working on becoming a Gliderport instructor/tandem instructor.
Giuseppe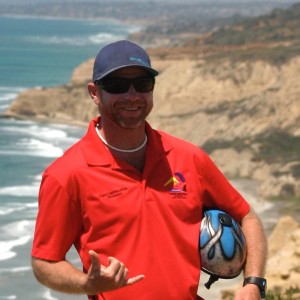 Flying since 2000, Giuseppe quickly realized his true passion for aerobatic flying. He began competing early on and became one of the top acro pilots in North America. He began powered paragliding in 2003 as a way to get more airtime. Giuseppe followed the wind which took through Europe, Central America, and South America. He fell in love with Costa Rica and spent winters there, teaching, and flying tandems. He moved to San Diego to get more airtime and share his knowledge with new pilots.
JC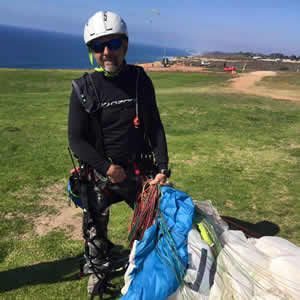 He spent two decades skydiving – as an instructor, videographer, and parachute rigger. He holds instructor ratings from United States Parachute Association (USPA) for Tandem, Accelerated Free Fall, Instructor Assisted Deployment and Tandem Course Director, he is also a Master Parachute Rigger. JC served as USPA Safety and Training Advisor and Tandem Instructor Examiner. He holds paramotor instructor/tandem ratings from the USPPA and is an expert in powered paragliding. He is a USHPA advanced and tandem instructor.