Hang Gliding Training and Certification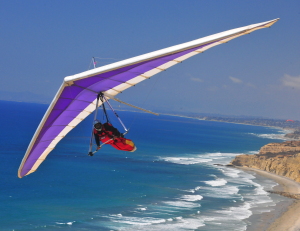 Torrey Pines Gliderport does not provide hang glider training in the flight school. Advanced (H4) certifications can be issued by Advanced Hang Gliding Instructors at the Gliderport.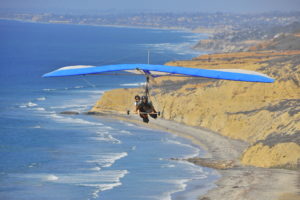 The Torrey Pines Gliderport is in the process of bringing new hang gliding instructors to the Gliderport. We are looking for full time instructors to work in the school and as tandem pilots. If you are a hang gliding instructor or have a friend in the flying community that would like to work with the Torrey Pines Team, please follow this link to get more information about career opportunities with TPG. Check back soon for news on the hang gliding school, we're doing our best to bring one back.